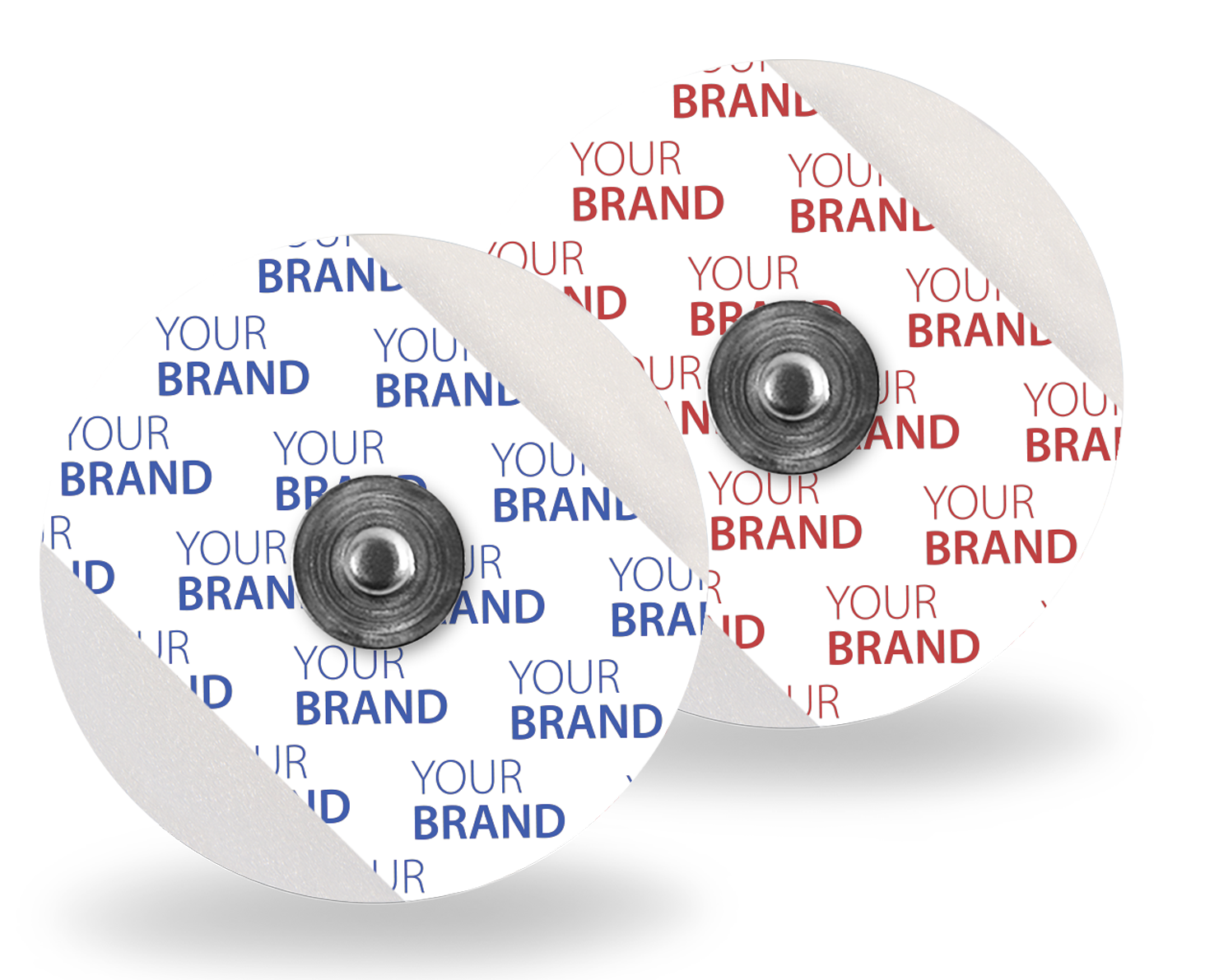 Nissha Medical Technologies is the ORIGINAL Chart Paper manufacturer and most DIVERSE producer of Electrodes. Nissha Medical Technologies manufactures in the USA and around the world to strict OEM specifications and performance criteria.
We offer Cardiac ECG products for use throughout the hospital - MRI Conditional, ICU/CCU or Long term applications, and sensitive skin variations. Our disposable products use silver / silver chloride sensors, have excellent adhesion and clear traces.
Our Innovation Team can quickly design and proof custom packaging and electrode labels to ensure cohesive branding with quality and cost effectiveness to meet your needs. With over 120 standard die-line electrodes and the ability to quickly manufacture any non-standard design, we have an electrode to meet any patient monitoring requirement.
Private (Custom) Label Electrode Options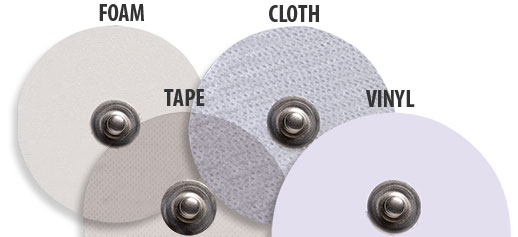 Polyethylene Foam:
1/16" thick, nearly double the thickness of other manufacturers. Thicker foam provides more strength and less stretch during placement and movement - reducing artifact.
Spunlace Non-Woven Fabric:
Flexible and thin allowing for easy nesting. It is also breathable for long term wearing and is more comfortable
Polyolefin Tape:
Tape material is translucent so that you can view the skin underneath the electrode. Great for sensitive skin patients.
Vinyl Tape:
Cost Effective and flexible for general monitoring needs.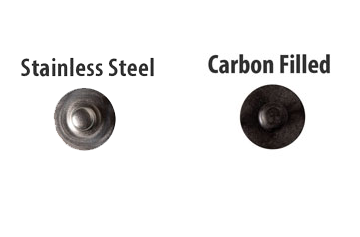 Stainless Steel Snap:
Stops corrosion from occurring, eliminating artifact in the tracing. Contains a Silver / Silver Chloride sensor.
Carbon Filled Snap:
is MR Conditional which means it can be worn during MRI scans, but not actively in use. Radiolucent and contains a Sliver / Silver Chloride sensor.
No Snap:
Tab for use with leadwire clips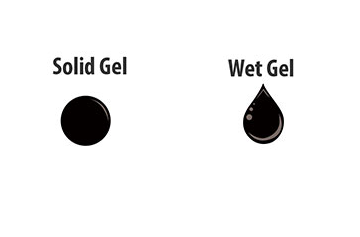 Solid Gel:
Filled at the depth of the foam to allow for smooth, flat application. Solid gel aids in the adhesion of the electrode and does not require clean up after use. Standard solid gel electrodes have an 24 month shelf life.
Wet Gel:
Comes in a variety of chloride levels. 1% chloride content ensures an electrode that is gentler on the skin while 10% allows for quicker and more reliable traces. Standard wet gel electrodes have an 18 month shelf life.
More Information
For more information on our Private Label options, please fill out the form below!