Custom Labeled Defib Pads
Nissha Medical Technologies' Defibrillation Electrodes are designed with your needs in mind. Featuring the longest leadwires, 36-month shelf life and ease of placement, they will meet the needs of your clinical staff.

36 MONTH SHELF LIFE
LONGEST ON THE MARKET
Extended shelf life reduces waste and saves money

60 INCH LEADWIRES
LONGEST ON THE MARKET
Increased flexibility with equipment placment & clinician mobility

ADVANCED HYDROGEL
Unique gel provides maximum adhesion

SMALLER PAD SIZE
Allows for easier placement without crowding

LARGER CONDUCTOR PLATE
Larger conductive area disperses energy more effectively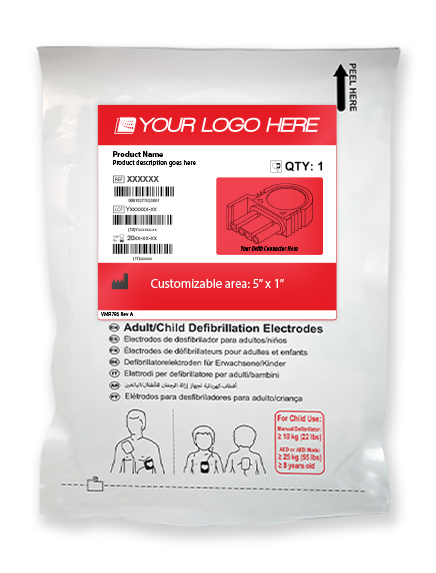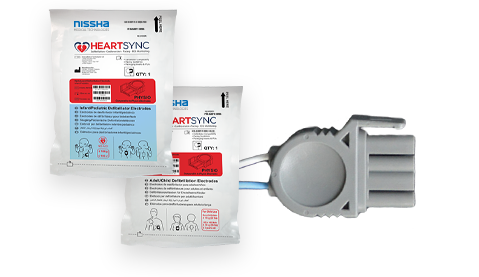 ZOLL MEDICAL DEFIBRILLATION ELECTRODES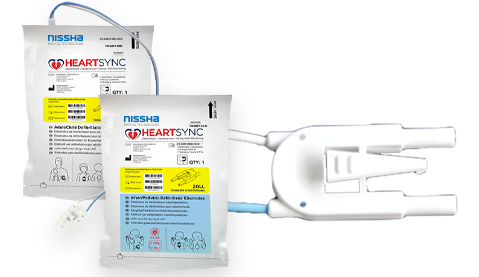 CARDIAC SCIENCE DEFIBRILLATION ELECTRODES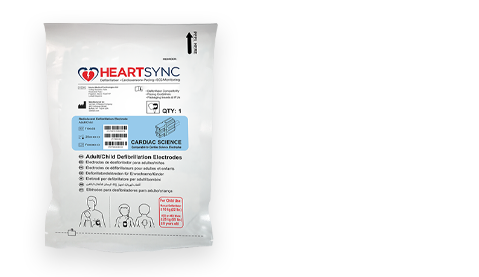 More Information
For more information on our Private Label options, please fill out the form below!