Designed for ease of use and comfort for both clinician and patient, these Transducer Belts have easy lock/unlock button holes, placed at intervals to obtain the most comfortable and safely secured CTG monitor position.
Disposable CTG Belts: Disposable belts come in pairs of 2 (1 pink and 1 blue). Includes 2 buttons per pair.
Pictured on the right - 4009043C Disposable Transducer Belts.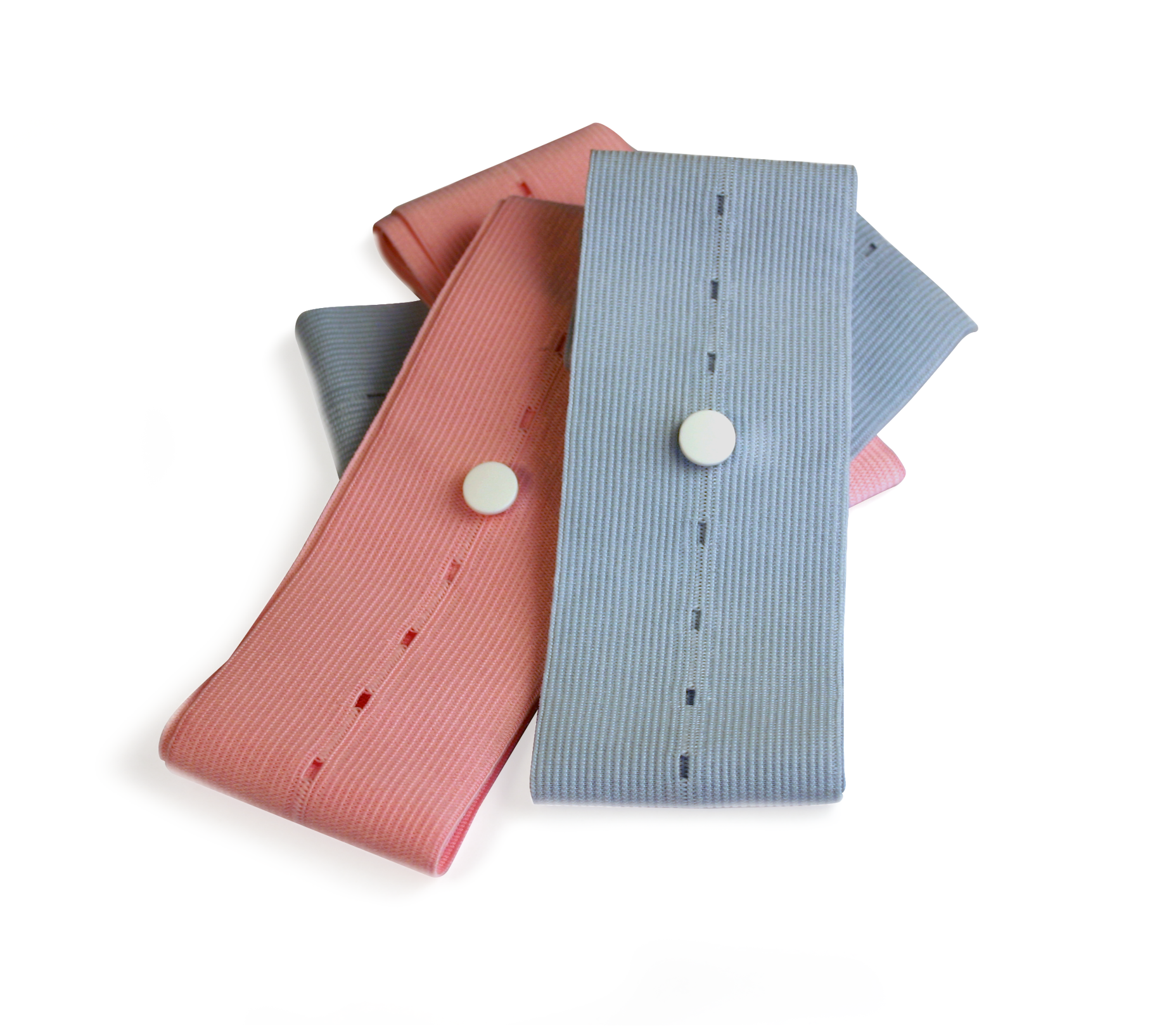 CTG Belts / Straps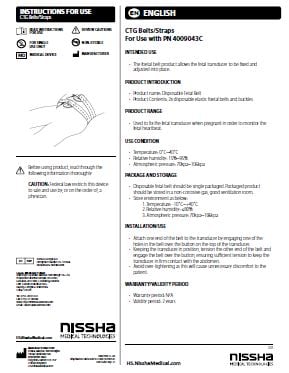 CTG Belts / Straps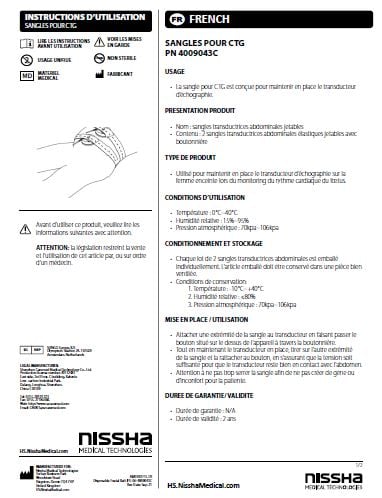 Download Center
Nissha Medical Technologies offers additional literature and product
documents available to all users, for free in our download center.

More Information