36 MONTH SHELF LIFE
LONGEST ON THE MARKET
Extended shelf life reduces waste and saves money

60 INCH LEADWIRES
LONGEST ON THE MARKET
Increased flexibility with equipment placment & clinician mobility

ADVANCED HYDROGEL
Unique gel provides maximum adhesion

SMALLER PAD SIZE
Allows for easier placement without crowding

LARGER CONDUCTOR PLATE
Larger conductive area disperses energy more effectively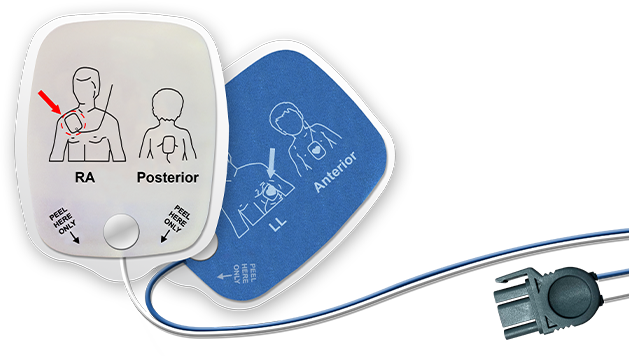 HeartSync Defib Pads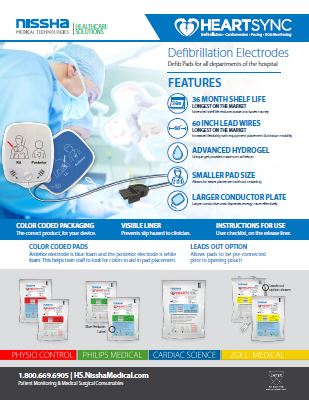 Nissha Medical Technologies' HeartSync Defibrillation Electrodes are designed with your needs in mind. Featuring the longest leadwires, 36-month shelf life and ease of placement, they will meet the needs of your clinical staff.
PHILIPS DEFIBRILLATION PADS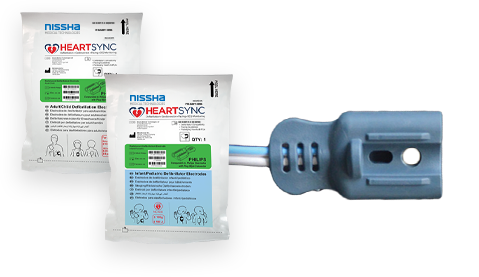 Defibrilator Models:
XLT
HeartStart XL
HP Codemaster XL
(plug style connector)
MRX
MRX ALS
HeartStart FR2+
HeartStart Forerunner
*NOT COMPATIBLE WITH HeartStart FR3 or HeartStart FRx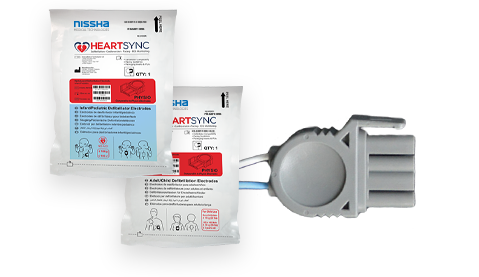 Defibrilator Models:
LifePack-10C
LifePack-12
LifePack-15
LifePack-20
LifePack-500
LifePack-500 DPS
LifePack-1000
ZOLL MEDICAL DEFIBRILLATION ELECTRODES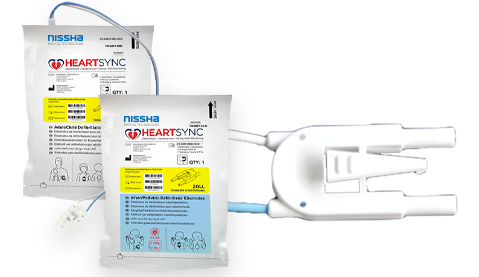 Defibrilator Models:
M-Series
R-Series
E-Series
X-Series
Not Compatible with Zoll AED Plus or Zoll AED Pro
CARDIAC SCIENCE DEFIBRILLATION ELECTRODES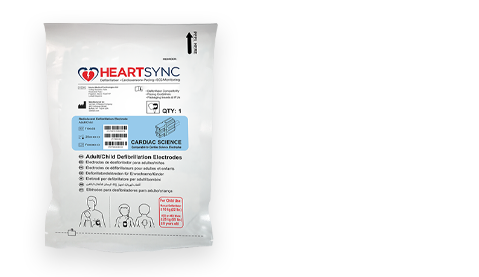 Defibrilator Models:
PowerHeart AED G3 Plus
PowerHeart AED G3 Pro
Defibrillator Compatibility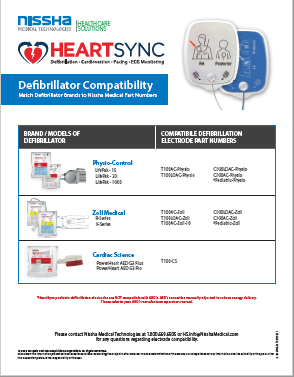 Features and Benefits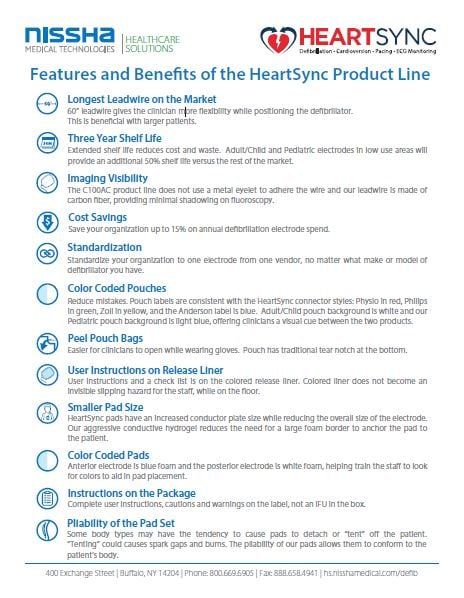 Defibrillator Competitive Matrix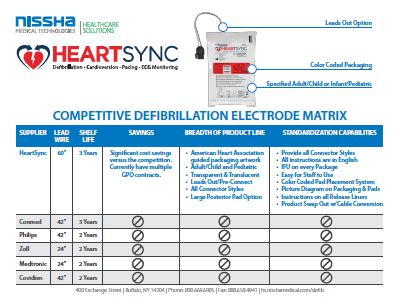 Defibrillator Pacing Guidelines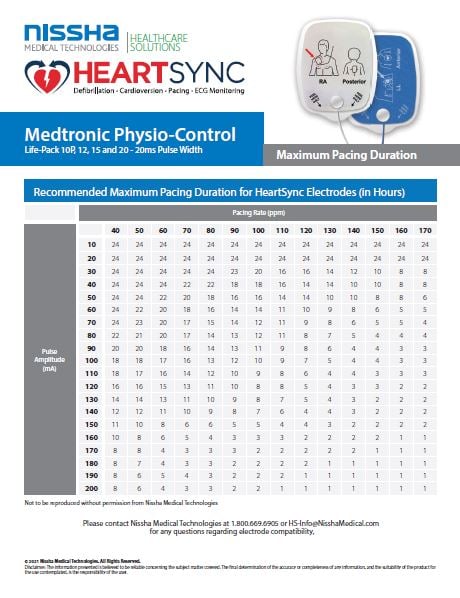 Recommended Maximum Pacing Duration for HeartSync Electrodes
Last Edited: 01/01/0001
Download
Visit Webpage
HeartSync Defibrillation Pads
Instructions for Use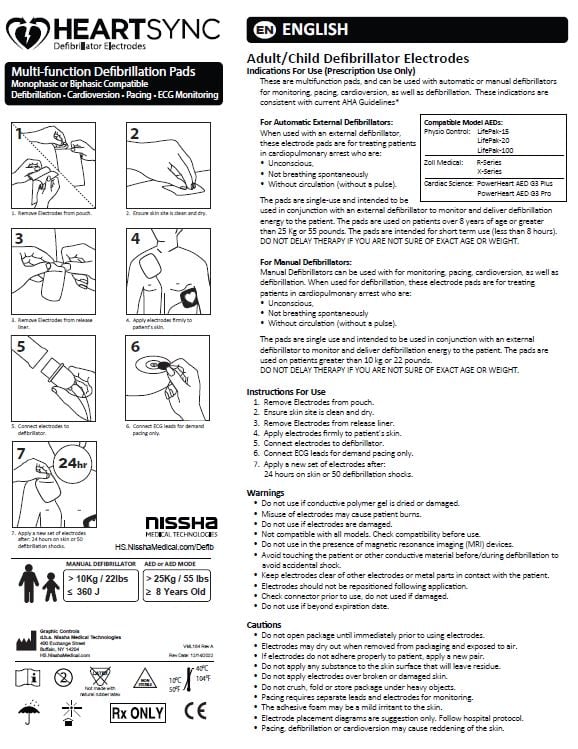 Centro de Descargas
Nissha Medical Technologies ofrece literatura y productos adicionales. documentos disponibles para todos los usuarios, de forma gratuita en nuestro centro de descargas.


Más información