Sony ultrasound paper provides exceptional image detail and excellent resolution and longevity of the printed image. The UPP-110 series offers the following advanced features: high water resistance, head-matching performance, grey-scale reproduction, anti-electrostatic layer, minimal curling, high humidity and heat resistance, superior print quality and excellent tearing properties.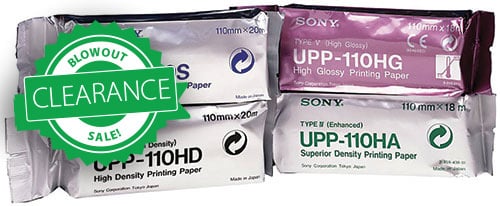 Sony Black & White Ultrasound FIlm
Sony Color Ultrasound Film
Centro de Descargas
Nissha Medical Technologies ofrece literatura y productos adicionales. documentos disponibles para todos los usuarios, de forma gratuita en nuestro centro de descargas.


Más información