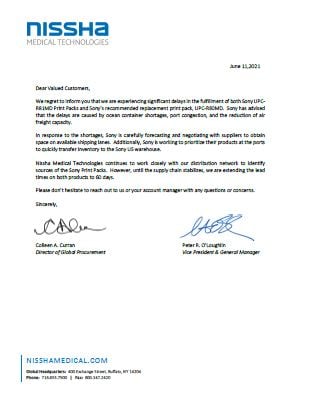 To all Nissha Medical Technologies Sony film customers, please be advised that we are experiencing extended lead times on our supply from Sony due to global shortages on containers and reduction in air freight capacity. Nissha Medical Technologies is extending our lead time to 60 days on select Sony products to be in line with these expectations. You can view expected ship dates upon adding items to your shopping cart.
Please Note: Sony Ultrasound films sold by Nissha Medical Technologies are not available to our Canadian Customers. We're sorry for the invonvenice. Please check out our NMT Ultra Films as a comparable alternative!
Sony ultrasound paper provides exceptional image detail and excellent resolution and longevity of the printed image. The UPP-110 series offers the following advanced features: high water resistance, head-matching performance, grey-scale reproduction, anti-electrostatic layer, minimal curling, high humidity and heat resistance, superior print quality and excellent tearing properties.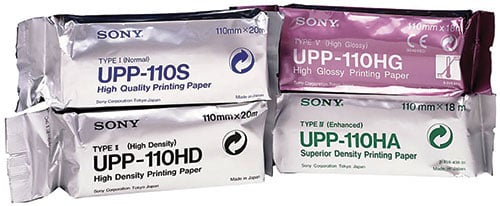 Sony Black & White Ultrasound FIlm
Sony Color Ultrasound Film
Centro de Descargas
Nissha Medical Technologies ofrece literatura y productos adicionales. documentos disponibles para todos los usuarios, de forma gratuita en nuestro centro de descargas.


Más información